What is a Village Visionary?
A Village Visionary is a special part of the VNU family that supports the individuals served on a monthly basis. Village Visionaries share in our passion of providing Purpose, Privacy and Dignity to all People. Their ongoing financial support is critical as we continue providing premier programs and therapies for adults with disabilities.
Why consider being a Village Visionary?
We understand that lump sum gifts are often not possible. Monthly gifts are a tremendous way to maximize your gift and the impact it has. For example, maybe a $600 one time gift isn't possible, but that same tremendous gift is possible for only $50/month.
YOU WILL change lives every single day. YOUR GIFTS WILL support adults with disabilities throughout their entire year. Carrying out our Mission to provide Purpose, Privacy, and Dignity for all people is only possible because of the incredible support of family and friends just like you who share that passion. For over 45 years, VNU has been relentless in our efforts to be the premier provider of services to adults with disabilities. Supporting the individuals of VNU through a monthly giving commitment is a vital way you can ensure that VNU will be here, each and every day, to provide critical programs and services to generations of adults with disabilities to come.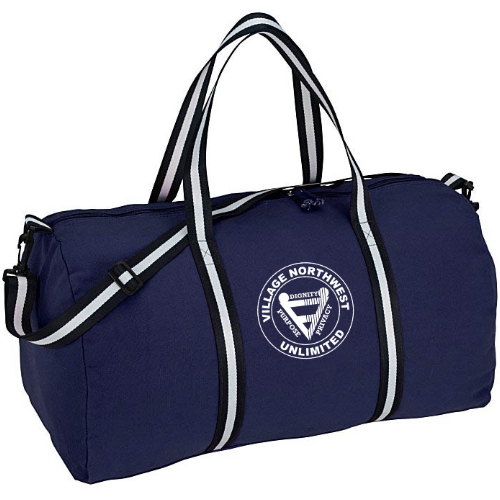 Sign up today and receive a free gift!
All new Village Visionary monthly givers will receive a free duffle bag to support your favorite non-profit!

Still have questions?
Contact Development at 712-32-5401 or email barryw@villagenorthwest.org