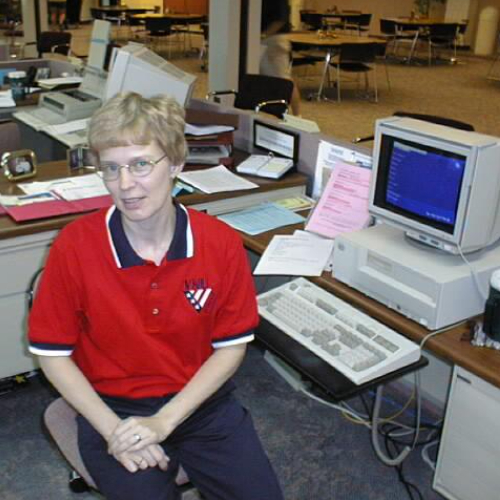 Judy Dykstra
Judy Dykstra, an Ocheyedan, IA native has been employed at Village Northwest Unlimited for the last 45 years. Judy has lived in Sanborn, IA for the last 43 years and has commuted to work at VNU.
Judy was first employed at VNU to complete an internship for her senior year of college. At 22 years-old, Judy did not think her senior year internship would turn into 45 years of employment at VNU. After graduating, Judy began working full-time. She has done direct care along with her Monday through Friday job of completing various reports from financial to staffing and also working with social security.
Judy not only loved her job for the flexible schedule and staying close to home, but also the Christian based company and seeing it as more of a calling. "When you work at Village Northwest Unlimited, you do not join for the money, you join because it is a calling." Judy explained. She is also hopeful that VNU is able to gain additional hard-working and caring employees to the team we already have. Judy talked about the life-changing experience that staff would have if they were called to work at VNU. Judy went into further detail saying, "If you give VNU your all, you will be blessed."
Along with her "normal" job at VNU, Judy also helped with the Village Singers for 35 years. The Village Singers was a program the staff and residents participated in. She said, "Watching the residents sing was so special, it gave them such purpose and pride." The Village Singers would travel around to various churches and nursing homes to perform. Looking back on the 35 years, Judy recalled performing at Fantasia, her favorite memory of the Village Singers. "Everything was so festive and fun. Everyone would dress up in their Christmas sweaters and Fantasia was decorated. It was just a great event to always participate in."
The Village Singers has not been Judy's only favorite memory of the Village. When Covid-19 arose, she was able to help out at the Village Treasure Chest. Judy was happy to be able to help out when volunteers were unable to work during the pandemic, Judy stepped up and was able to help out to keep the Treasure Chest open.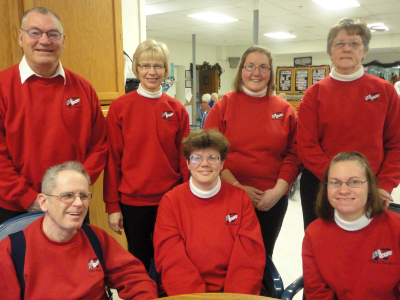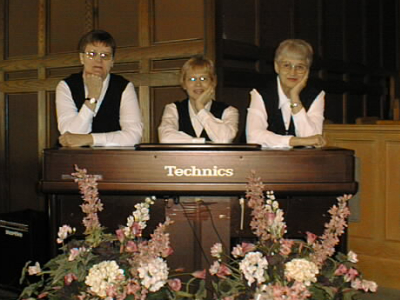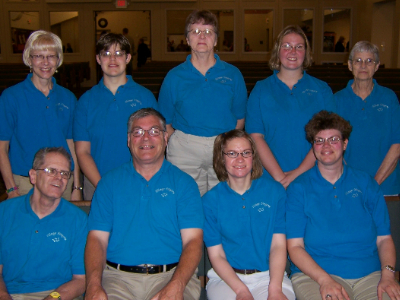 Over Judy's 45 years of employment, Village Northwest Unlimited changed. Judy started when only two houses were on campus. She has been able to witness the expansion of not only houses, but program curriculum as well. "It has been amazing to see the Village be able to expand but still meet each residents' individual needs." Judy said. Judy also talked about the improvements to the new houses resulting in bigger rooms for residents and more individualized care.
Concluding Judy's interview, she is very excited for retirement but will miss her coworkers very much. She plans to still be at VNU events by bringing her grandkids along. She wants to start getting the next generation involved with VNU. Judy will not be taking many trips during her retirement but will be spending quality time with friends and family.