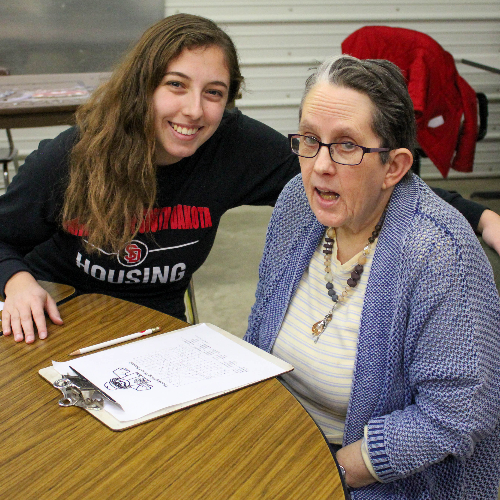 DSP Week 2020
Thank You...
These two simple words hardly seem enough to express the gratitude VNU has for the work our DSPs do in caring for the individuals served at VNU. We are particularly grateful for the enduring grace our DSP's have shown during the pandemic. We thank them for the extra shifts they pick up, for the humility they demonstrate in providing personal cares to individuals and we thank them for the many unseen, little things they do. These acts of compassion are the cornerstone to fulfilling our mission of Purpose, Privacy and Dignity for all people.
"Our fingerprints don't fade from the lives we touch."
Legacy Endowment Fund
Village Northwest Unlimited developed a special endowment fund in honor of VNU founder Robert "Bob" Hoogeveen and his wife Esther to reward and recruit high quality support professionals. Bob has always believed that hiring the very best direct support staff is necessary and vital. With your gift, we can continue to do so, providing residents a level of care that goes above and beyond what is expected.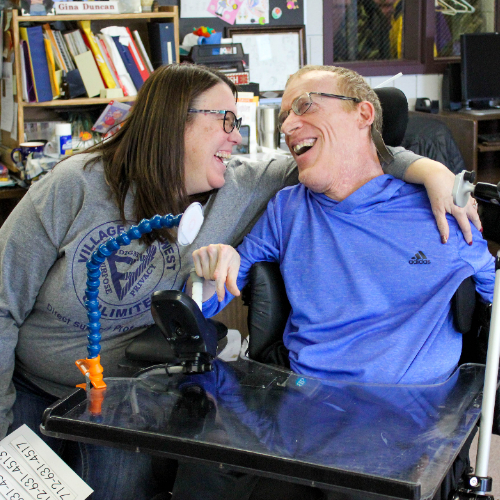 Your gift will
Contribute to the endowment's principle fund, turning your donation into a legacy that keeps giving forever.
Increase direct support professionals wages to be more competitive, decrease employee turnover and save thousands on recruitment, training and orientation costs.
Secure the future for our residents by having competent, qualified and caring direct support professionals
As a donor to this endowment, 100% of your gift will go directly to Village Northwest Unlimited's direct support professionals, thereby directly benefiting our residents. Every dollar will help us bring out the best in our residents by bringing the best direct support professionals to VNU.
Thank you to every DSP making a difference in the lives of people with disabilities!