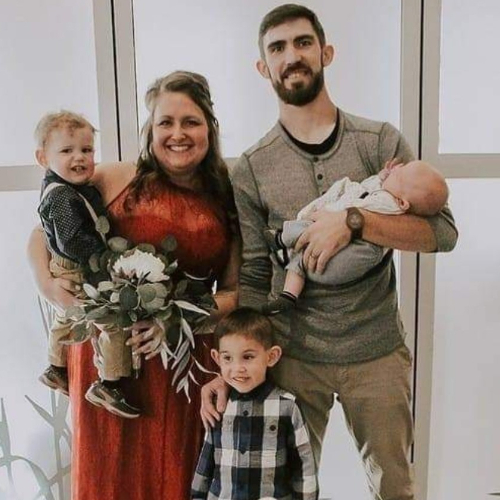 June 2019
Staff Person of the Month
Lee Nieuwenhuis is our June Staff Person of the Month. Lee grew up on a farm south of Sheldon and graduated from Sheldon High School in 2001. His parents are Barry and Jane Nieuwenhuis, and he has two sisters, Faith and Amanda. Growing up one of his favorite memories was spending time with his grandparents on their farm and playing cards. After high school Lee attended Northwest Iowa Community College and received his Associate of Applied Science in Manufacturing Engineering. In 2012 Lee married the love of his life, Daisy! Seven years later they have a "whole van load of kids". Their "van load" consists of Kara, Cameron, Emmett, Owen and the baby of the family, Penny. Daisy was working at Casey's General Store when Lee first met her. (We are guessing he spent way too much time getting gas and ordered Casey's pizza frequently so he could talk to her!) Daisy is currently a stay-at-home mom and watches over their youngest kids during the day. As a family, the Nieuwenhuis' enjoy camping. (Lee also enjoys hunting and fishing with friends when he gets a chance.)
Before coming to VNU, Lee was the co-owner of NV Construction for 8 years. He checked out a job at the Village because of the better hours and benefits, and started his employment here in 2013 in the maintenance department which is where he still works.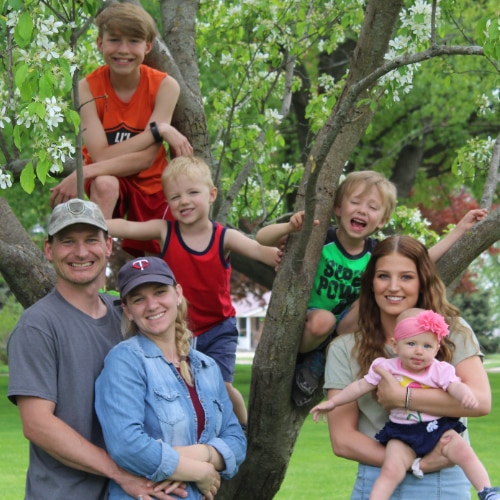 Some of his favorite/craziest stories during his time at VNU are Bill bumping his head, Marv's English skills and the time Larry was attacked by snakes. (As you can tell from these examples, all the guys in maintenance have a great time together which means they have lots of stories!) Lee also mentioned that doughnuts are a great motivation for him and all the maintenance guys. (Is he dropping a hint??? You decide!)
When asked what has kept him at VNU, Lee said it's easy to go to work when you enjoy what you do and who you do it with!
Thanks Lee, for all you and the rest of the maintenance crew do at VNU, even if you have fun doing it!