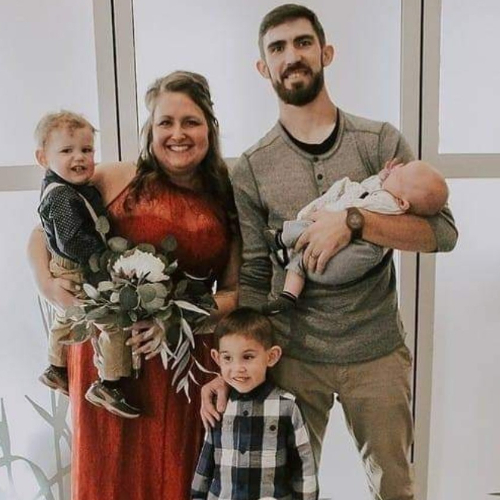 November 2020
Staff Person of the Month
Our Staff Person of the Month, Keri Kamphoff, has grown up with the Village. Her mom, Sandy, has worked at VNU Keri's entire life so she and her sister Kacy (also employed at VNU) know what the Village stands for and have grown up with many of the VNU residents.
Keri started working at the Village in 2015 after her first year of college. She is a sub/summer staff in the waiver homes. Keri spent one summer working on campus with the OT/PT/Speech departments and continues to work on the Edoc Quality Assurance team - appreciating the opportunity to continue working while away for school.
Keri expresses so eloquently many of our thoughts about working at the Village: "the people, whether it be residents or staff, are what make the Village stand out. I have formed close relationships with the people I work with and always love coming back over school breaks to catch up with them. As a future OT, I love finding ways to help the residents be as independent as possible. Additionally, I have always loved helping the people we serve become involved in our community as much as possible."
Keri currently attends the University of South Dakota. She graduated in 2018 with a Bachelor of Science in health sciences and is now enrolled in the USD Doctor of Occupational Therapy program. She is projected to graduate in May of 2021 (barring any more COVID delays!) Keri is currently completing her clinical rotations. The first was at Sanford Worthington Hospital and now she is in Omaha at Madonna Rehabilitation Hospital.
"I'm so thankful for everything the Village has done for me. I have learned so much about what it means to serve others through the example of the amazing people that work here. I truly think that the skills I have learned through this job have helped shape me into a healthcare professional!"
Thank you Keri – with your caring heart, we know you will always have an impact on those you continue to serve.