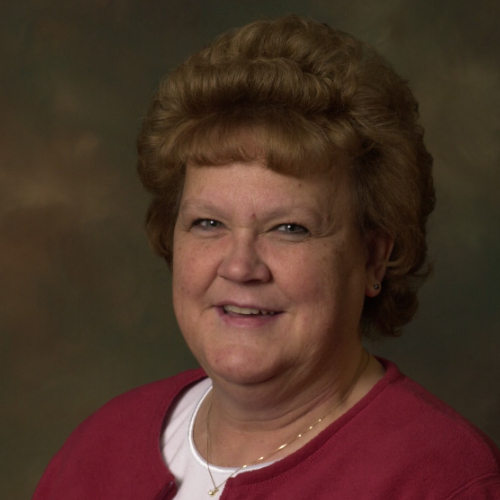 2021 Staff Person of the Year
Karma Funk
Our 2021 Outstanding Staff of the Year is Karma Funk. In the fall of 1990, Karma took the skills she learned as a security guard at Valley Fair and put them to use supporting the residents of the Village. The 1990 Northwestern College graduate began her career at VNU as a House Counselor at Free Wheelers (House #358). Later, Karma became a Senior Counselor/Advocate at House #342. Karma has served as a Waiver Home Manager, Vocational Trainer at NWE, a C.S.I Instructor at Futures, a Job Coach and a Registered Behavior Technician/Autism Program Instructor. In 2020, Karma returned to the Waiver program to serve as the Community Skills Supervisor at 1545 S. 9th. Karma continues in this role today. Karma has been part of the Village community for more than 31 years.
Karma demonstrates the Village's mission of purpose, privacy and dignity through her commitment to the individuals served and wanting them to experience success and have opportunities to do things they will enjoy. In a home that features some residents with rather large personalities, Karma has found a way to provide purpose, privacy and dignity to each resident, while maintaining their individuality. Karma has learned to train and mentor the residents without nagging them. She recognizes that everyone is unique and brings a different perspective to each situation. Karma uses teachable moments to help residents find success.
Cheers to 31 Years!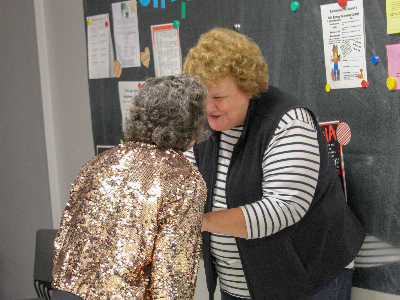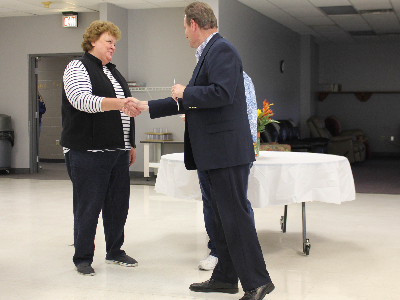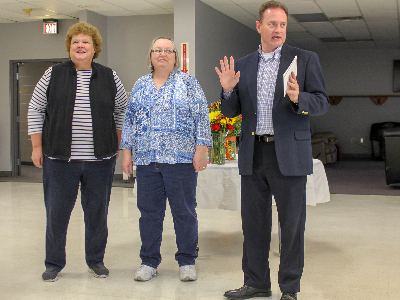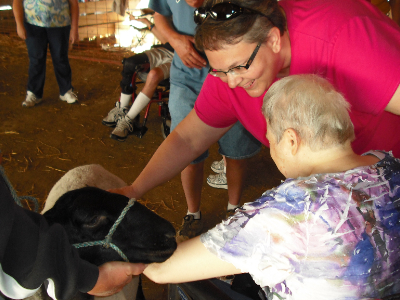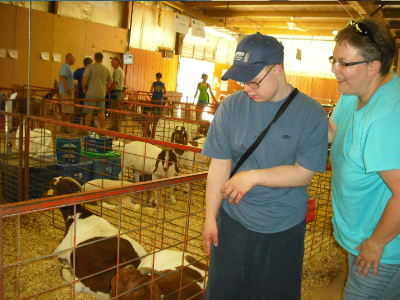 Village Values
These comments of Karma's belief in the values of the Village are from her coworkers, who nominated her for this award:
Christian Atmosphere
Karma treats the residents with love and compassion. She believes that each person is created in Christ's image and encourages staff and others to do the same.
Purpose For Everyone
Karma coaches the residents to do the best they can whether working on a project at home or meeting a goal. She encourages them to think through all the possible outcomes before they make their choices.
Respect
Karma demonstrates respect to her staff by the way she encourages them to have a say in the daily operations of the home and the care that is provided to the residents. She demonstrates respect to the consumers by listening to them, offering encouragement and letting them know she is proud of them.
Accountability
Karma promotes teamwork in the house by holding each person accountable for his or her actions. She believes that if you say you will do something, it needs to be done. Failure to do so leads to a breakdown of the team.
Integrity
Karma is sincere in her actions and demonstrates integrity in her interactions with residents, their families, her staff and other departments. Karma has gained the trust of others due to her integrity.
Unity
Unity is promoted throughout the house. Karma recognizes the strengths of each person and she uses these strengths to build the team.
Excellence
Karma is driven by excellence. To Karma, excellence is achieved when each person is being as successful as possible.
Dedication
Karma is dedicated to her residents, staff and the Village. She gives of her time and energy to do whatever it takes to see they are successful. She is willing to try new, creative things to maintain the success of others.
When thinking of the Village, and our desire to provide purpose, privacy and dignity for all people, it is easy to see that Karma is a great asset to the Village. Karma has demonstrated the Village values in all her interactions with others. She works hard and is a huge part of the Village family!
Congratulations Karma!