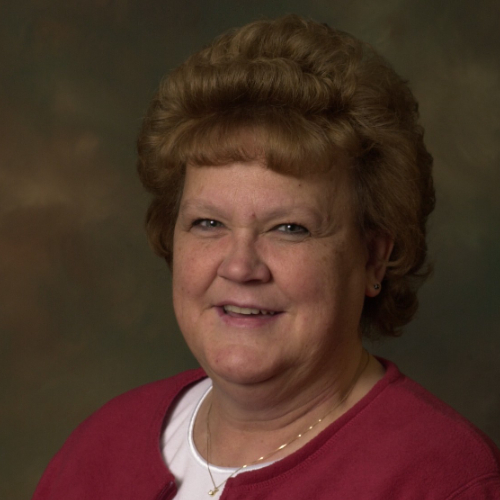 2020 Staff Person of the Year
Cathy Punt
Our 2020 Outstanding Staff of the Year is Cathy Punt. Cathy began her career at VNU in 1996 as an overnight staff at the Blue House also known as House #333. She continued to work at House #333 for many years, becoming the Advocate at the house and eventually ending her career at the house as a Co-Residential Leader. After her years of experience in the ICF/ID world she transferred to the HCBS Residential Program when she took on the Manager role at 1017 5th Street. Her next transition, led her to her current position of Co-Director of Community Living. In addition to this position, Cathy teaches many Human Service Training classes and is a MANDT instructor.
Cathy lives the Village's mission of purpose, privacy and dignity in her day-to-day work with the people she advocates for and works with. She is a positive role model of what the mission is and how to carry it out each day. Cathy loves everyone… she has never met a stranger she doesn't like. The mission and values of VNU are reflected in her interactions with all those around her.
VNU's Own Energizer Bunny
From teaching classes to dressing up for Halloween, Cathy does it all with a big smile!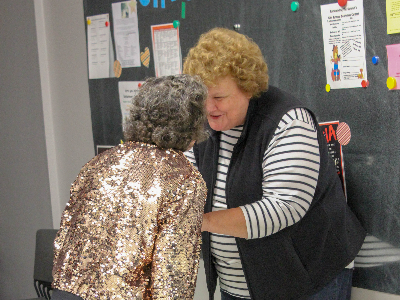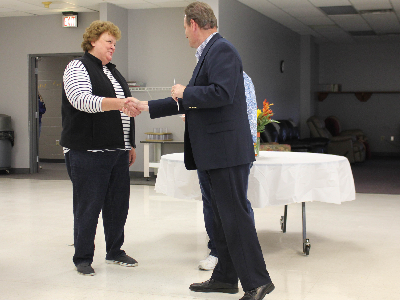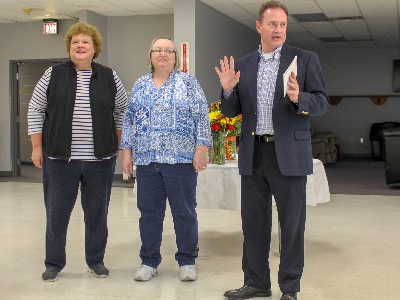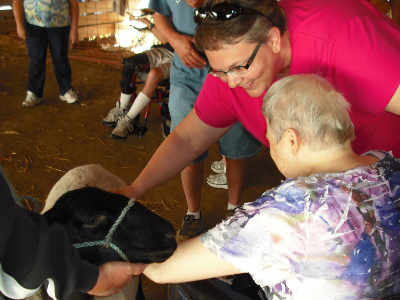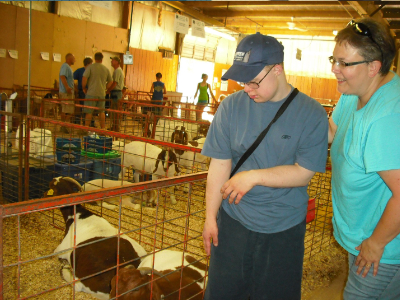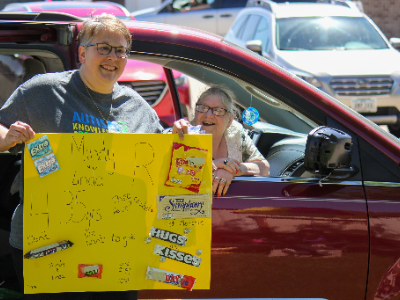 Village Values
These comments of Cathy's belief in the values of the Village are from her coworkers, who nominated her for this award:
Christian Atmosphere
Cathy always puts the needs of others first, both at work and in her personal life. In every interaction, she is caring and kind. She feels for others who are suffering and shows them empathy.
Purpose For Everyone
Cathy is a great role model for her staff and those around her. She encourages others to step up and help out. She challenges others to do more, not just enough to get by. She wants those she serves to feel valued, loved and experience happiness.
Respect
Cathy is always willing to give others the credit that they deserve while at the same time being understanding enough to forgive mistakes when they happen. She does a great job of congratulating and encouraging our consumers on their accomplishments.
Accountability
Cathy is a never ending Energizer Bunny. She comes to work ready to work and ready for anything. She takes whatever happens in a day in stride, gets it done and moves on to the next challenge. She will stay until the job is done.
Integrity
Through the years Cathy has shown her dedication and loyalty to VNU and those we serve. She is true to her word and always acts in the interest of those served in her interactions and intentions.
Unity
Cathy does not just manage the program, she works side by side with her staff, and other program areas to ensure the mission is always carried out. She is a unifier. She will sacrifice her own time to help any project.
Excellence
Excellence takes time and she is more than willing to invest the time and effort in both her co-workers and those we serve to help them reach their goals. Cathy enjoys the role of teacher and coach.
Dedication
Cathy works with a smile and a ringing laugh while completing her work. She is a dedicated Village employee who makes the lives of her co-workers and those we serve richer by being part of our lives.
When thinking of the Village, and our desire to provide purpose, privacy and dignity for all people, it is easy to see that Cathy is a great asset to the Village. Cathy has demonstrated the Village values in all her interactions with others. She works hard and is a huge part of the Village family!
Congratulations Cathy!